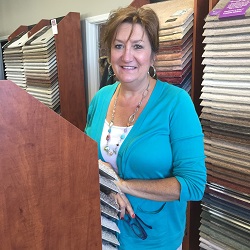 Joellen Martin - Owner
Joellen has been with Riverside Carpet One since Day 1! She loves to take a project and run with it, from flooring to backsplashes and even showers! Having been here since we opened in the 80's, Joellen probably sold you that green shaggy carpet in your living room, but don't worry- she knows just the right product to right that wrong! Come visit Joellen at the Columbus showroom on Tuesdays, Wednesdays, or Thursdays!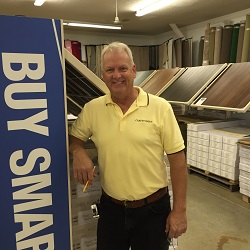 Duane Martin - Owner
Duane was the owner of this operation and he was here from the beginning. Working alongside his father-in-law, he created a locally owned and operated flooring store with affordable prices and outstanding quality. Duane passed away in November of 2016, but his memory remains present in the people who worked for him and the lives he forever changed. Duane was one of the best, and we work daily to preserve his life's passion of running a business with the ultimate goal of helping others and restoring lives.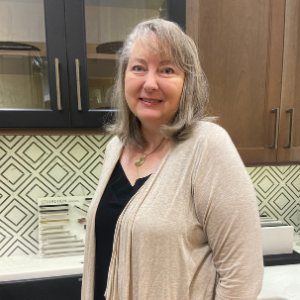 Cindy Hudecek - Interior Designer
Cindy Hudecek has been a Kitchen and Bath Designer with Riverside Carpet One for over six years. She has a Bachelor's Degree in Interior Design and has specialized in Kitchen and Bath design for over thirty years. Cindy loves to help people make their dreams come true. Designing spaces like kitchens, bathrooms, business and home offices, dining room buffets, and entertainment centers with cabinetry and countertops is what she loves to do. Come in and see Cindy today and let her take the guess work out of your design process.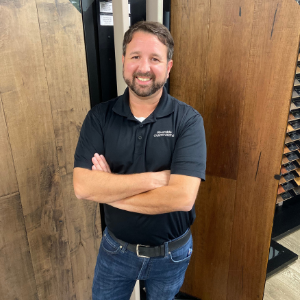 Adam Cochran - Flooring Sales
Adam Cochran has been with Riverside Carpet one for over seven years. He finds his position in sales a rewarding one, and loves to see the transformation that new flooring brings to a home. Adam is a big fan of laminate flooring because it can be a good option for any lifestyle due to its durability and water resistance- a must for homes with kids and pets!